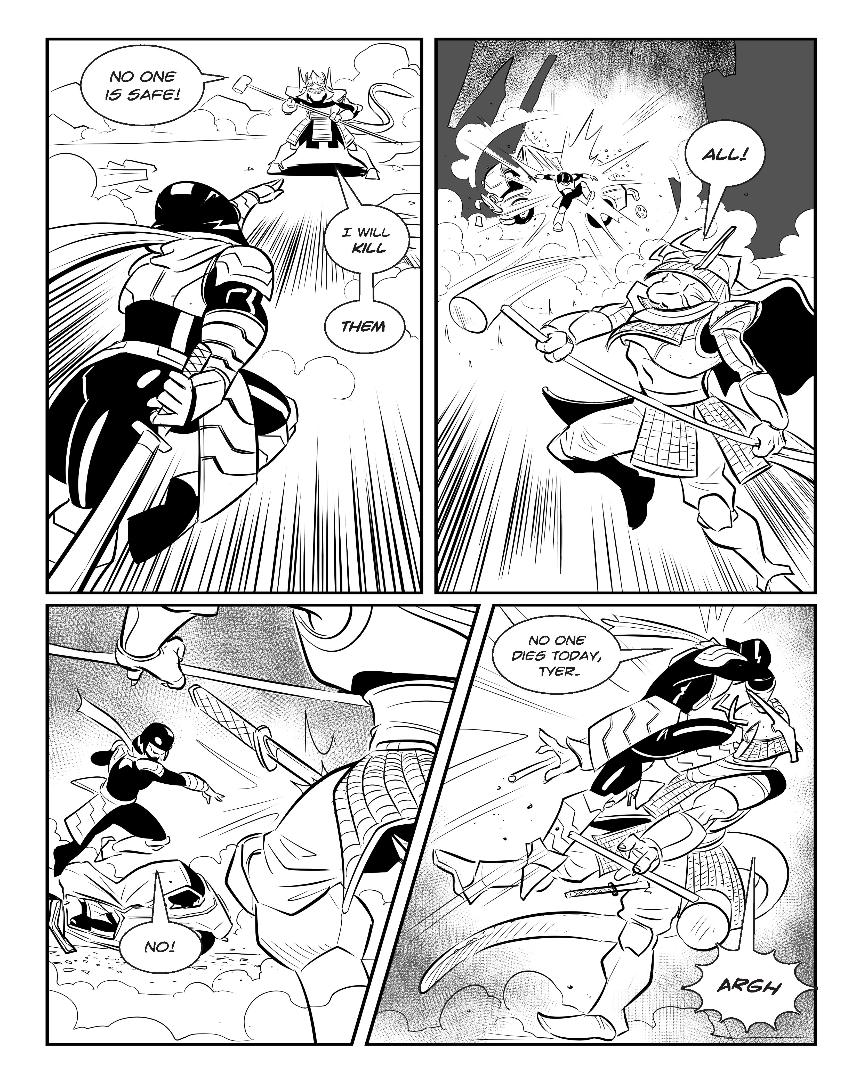 After a few years lettering my own comic, Rebirth of the Gangster, I've decided to hire out my services as a letterer.
So far, I've been hired to letter Henshin Man, (pictured above and one of the pages below) but I'm looking for even more lettering opportunities.
See the bottom of this post for samples of my past, published lettering, mainly Rebirth of the Gangster.
I do all lettering digitally, being able to provide ready-to-print or straight-to web digital files. My rates start at 10 USD per interior page. This rate only includes regular lettering and SFX, not logo or credit page design.
I can only work on some kind of upfront payment (could be half the total rate, i.e.) which can be settled via Paypal. Please do keep in mind that I require full payment before sending the final highres version of the files, no exceptions made here.
If you're interested, email me at cjstandal@gmail.com or contact me with the contact button at the bottom of the site--thanks!